Arcusaurus Dinosaur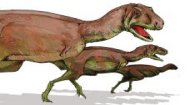 The herbivore Arcusaurus lived 190-200 million years ago in modern day South Africa.
Atlasaurus Dinosaur

165 million years ago the 50ft long and 10-15 ton Atlasaurus strode around modern day Morocco.
Australodocus Dino

This herbivore, weighed 10 tons and grew to 50ft long and lived 150 million years in modern day Tanzania.
Bahariasaurus Dino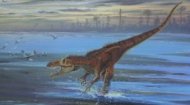 This dinosaur lived in North Africa about 95 million years ago and weighed 7 tons growing to forty feet long.