Adopt a Giraffe

The world's tallest mammal, the giraffe is uniquely placed to reach vegetation literally out of the reach of other animals, given their necks are 2.4 metres long. A hundred years ago 20-30 giraffes would live together in a herd. Today that is down to just half a dozen, not least because of hunting and poaching. In fact giraffes in Africa have dwindled by 40 per cent in just 30 years. Human population growth is also taking its toll with habitats making room for human expansion, destroying acacia trees that are the giraffe's main source of food. By adopting a giraffe with this Adopt a Giraffe gift pack you can help preverve the giraffe's natural habitats.

This adopt a giraffe gift pack includes:

A welcome letter and explanation of the gift
Gift registration form
Giraffes: Heads for Heights booklet
Action for the Wild leaflet
Giraffe souvenir poster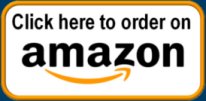 ---
---
Adopt a Giraffe: Big Five Animals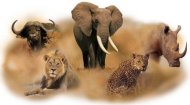 Find out all about the Big Five animals of Africa including how they got that name!
---
---
Adopt a Giraffe: Watering Hole Webcam



Watch elephants, hippos, giraffes, zebras, gazelles, leopards and many other species enjoy the watering hole situated at Mpala in Laikipia County in Kenya on the Equator!
---
---