Adopt a Monkey

It is not known exactly how many species and sub-species of monkey there are on the planet, however it is estimated there are currently around 264 although over the past few decades this number has started to decline at an alarming rate. This decline can be attributed to four main reasons, hunting for meat, the destruction of habitat and to a lesser degree their killing to use body parts for 'traditional medicine' and finally from deaths resulting from injuries sustained whilst attempting to capture them for sale as pets. There are currently fifty two species of monkey that are facing extinction over the next few years, unless people such as yourself are prepared to dig deep and sponsor a monkey through the People's Trust for Endangered Species.

This adopt a monkey gift pack includes:

A welcome letter and explanation of the gift
Gift registration form
Information about the People's Trust for Endangered Species
A booklet about the endangered monkeys and apes
Presentation certificate
An A3 wall map picturing all of the animals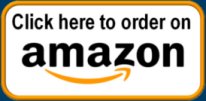 ---
---
Adopt a Monkey: Big Five Animals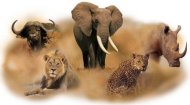 Find out all about the Big Five animals of Africa including how they got that name!
---
---
Adopt a Monkey: Gorilla Webcam



This is probably the best live gorilla webcam on the planet located deep in eastern Democratic Republic of Congo.
---
---