Adopt an Elephant

Around 6000 elephants live in Tsavo East National Park (above), Kenya, however in 2009 271 ~ nearly 5% ~ were killed by poachers for ivory laundering. The risks to the elephants aren't just from internal poachers by from Somalians illegally crossing into the park to kill and remove the animals. With an average set of tusks netting around 1200 pounds, a small fortune for those living in poverty in the area, its a worthwhile trade, and a trade that can only be countered by people like yourself who are prepared to adopt an elephant to help protect them from abuse. Please note that the herds of elephants that get assistance from this Adopt an Elephant gift pack vary according to need so the current beneficiaries may be different elephants from the ones described on this page hopwever there is normally a choice of herds.

*** UPDATE *** We are currently unable to offer this Elephant Adoption gift pack for the elephants in Kenya, however have a temporary Asian elephant alternative.

This adopt an elephant gift pack includes:

A welcome letter and explanation of the gift
Gift registration form
Information about the People's Trust for Endangered Species
About the Elephant Projects
Protect our Elephants poster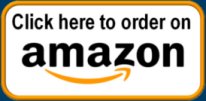 ---
---
Adopt an Elephant: African Elephant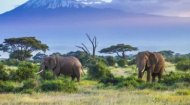 More about the mighty African bush elephant and also the smaller forest elephant together with details of our elephant webcam so you can see elephants live in their natural habitat.
---
---
Adopt an Elephant: Elephant Webcam



See the world's largest elephants at Tembe Elephant Park located in South Africa, an elephant reserve on the old Ivory Route between Mozambique and the Zulu Territory.
---
---